Haus Schippers Ruh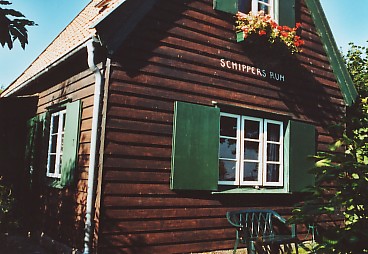 This house (see plan below) offers accomodation for 4 to 6 persons:
Bedroom 1 (upper floor)-----------------------1 person
Bedroom 2 (upper floor)-----------------------3 persons
Living room (lower floor) bunk bed and sofa---2 persons
Kitchen fully equipped, but without any food
Inner washroom with shower w/c and W.C.
External wasroom with shower w/c amd W.C.
Living space totally 66 sq. yd. (55 qm).
From the living room you look across the front garden and the coastal promenade (no vehicles) over the wide estuary of Kiel harbour. The back garden which is shielded from outside glances offers a comfortable sitting area and a large lawn.
The house is fully equipped >>>> Start
You only have to supply your own bed linen, towels and tableclothes.

Season is here from May to September. Minimum leasing time: 5 days. Prices from 85,- to 130,- EURO per day depending on time of season and leasing time >>>> Inquiry
Some views of the interior: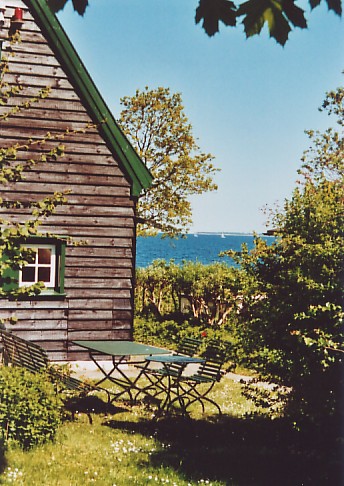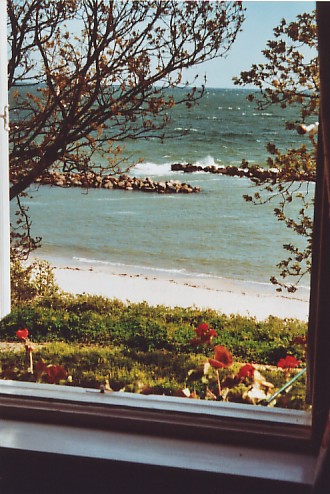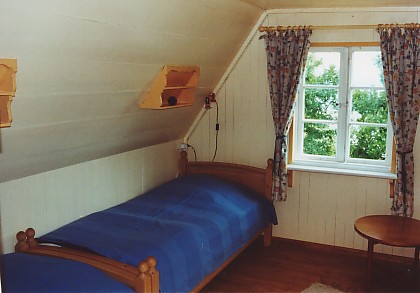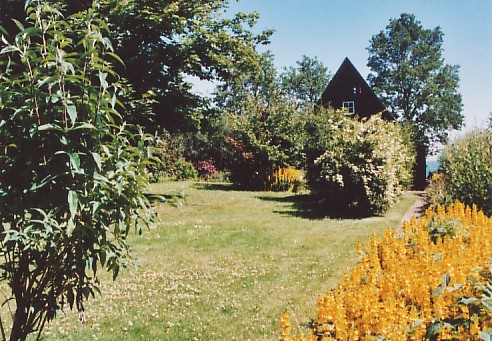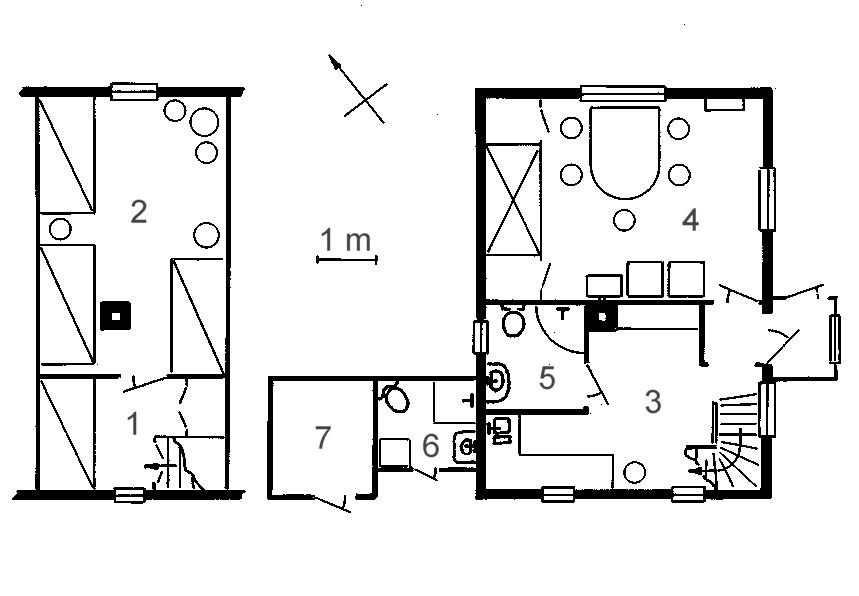 Explanations:
1 = Bedroom 1
2 = Bedroom 2
3 = Kitchen
4 = Living room
5 = Inner washroom
6 = External washroom
7 = Shed